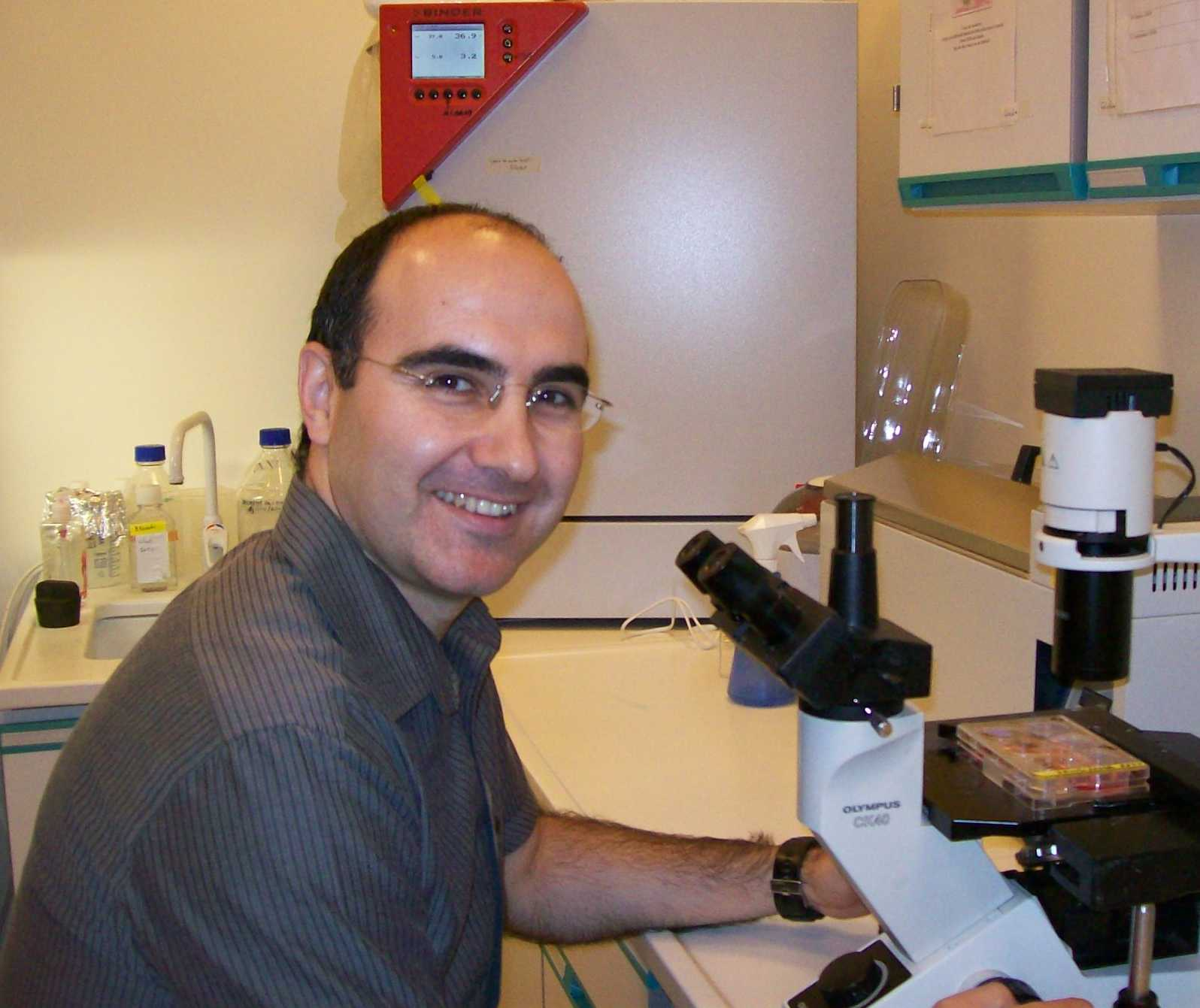 Devrim GOZUACIK, MD PhD
Associate Professor, Research Team Leader
SABANCI University
Faculty of Engineering and Natural Sciences
Biological Sciences & Bioengineering Program
Orhanli – Tuzla, 34956
Istanbul, TURKEY
Phone: +90 216 483 96 17
Fax: +90 216 483 95 50
Email: dgozuacik@sabanciuniv.edu
.
NEWS:
- BTYK, Turkish Republic Science and Technology High Comission including the PM and several ministers as members, declared that "Strenghtening medical research is a priority in Turkey". Click here for the original document.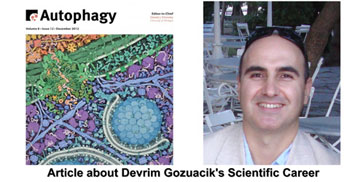 - Autophagy journal published an article about us: "Autophagy Researchers: Devrim Gozuacik". Click here.
- Several recent publications from the G Lab. Click here.
- "Guidelines for the use and interpretation of assays for monitoring autophagy." Click here.
- Türkçe otofaji makalesi için buraya tıklayın.
- Cumhuriyet Bilim Teknoloji ekine kapak hikayesi olan röportajımız için buraya tıklayın.
Kanser, beyin hastalıkları ve kalıtsal hastalıklarla ilgili bilimsel çalışmalarımızı bağış yoluyla desteklemek için lütfen Dr Gözüaçık ile bağlantıya geçiniz.