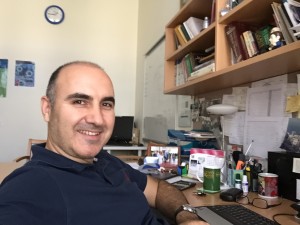 Devrim GOZUACIK, MD PhD
Address: Sabanci University, 
Faculty of Engineering and Natural Sciences, 
Orhanli-Tuzla, 3495 Istanbul, TURKEY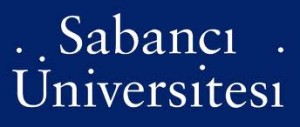 Times Higher Education (THE) "World's Best Small University" rankings 2016 (10th).
THE Asia university rankings (38th).
THE 150 universities under 50 years 2016 (52nd).
THE World university rankings 2016 (351-400 range).
..
G LAB NEWS:
VICTORY OF DEMOCRACY IN THE REPUBLIC OF TURKEY:
"The only true guide in life is science and technology" M.K. Atatürk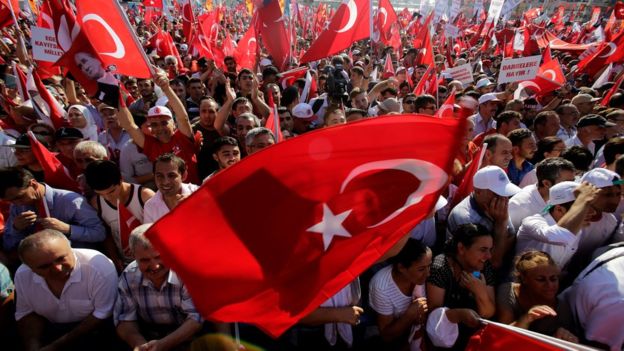 ****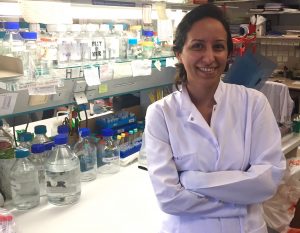 PhD student Seçil Erbil's (Gözüaçık Lab) article that was published on August the 3rd in the prestigious "The Journal of Biological Chemistry reached 550 reads in only 2 months. The team received a special congratulation letter from the Editor-in-Chief Prof. Lila M. Gierasch ( University of Massachusetts Amherst, USA).
The article describes for the first time a previously unknown autophagy protein. Autophagy disorders play a role in a number of diseases from cancer to Parkinson's disease. The discovery may lead to novel diagnosis and treatment methods for serious public health problems.
The Journal of Biological Chemistry is published by the American Society for Biochemistry and Molecular Biology, and it is the second best journal in the Biochemistry filed according to Eigenfactor score.
Erbil S, Oral O*, Mitou G*, Cenk Kig, Durmaz-Timucin E, Guven-Maiorov E, Gulacti F, Gokce G, Dengjel J, Sezerman OU, Gozuacik D. RACK1 is an Interaction Partner of ATG5 and a Novel Regulator of Autophagy. The Journal of Biological Chemistry, 2016.