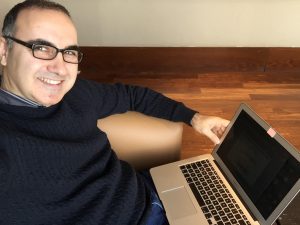 Devrim GOZUACIK, MD PhD
Address: 
Sabanci University, 
Faculty of Engineering and Natural Sciences, 
Orhanli-Tuzla, 3495 Istanbul, TURKEY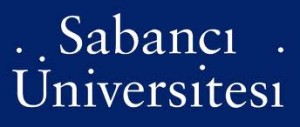 Sabanci University in International Rankings:
Times Higher Education (THE) "World's Best Small University" rankings 2017 (14th).
THE BRICS & Emerging Economies university rankings 2017 (18th)
THE Asia university rankings 2017 (33th).
THE Best young universities in the World 2017 (44th).
THE World university rankings 2017 (301-350 range).
..
GOZUACIK LAB NEWS:
Looking for young talents to join our team (Genç yetenekler aranıyor). Successful, skilled and highly motivated PhD student and postdoctoral researcher candidates click here for details. Türkçe açıklamalar için buraya tıklayınız.
..
EFSUN Nano Diagnostics Center of Excellence Annual Report Published: Click here to read.
.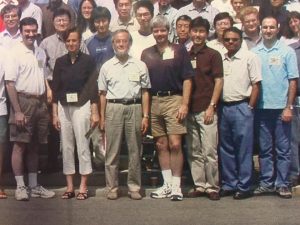 2016 Nobel Tıp Ödülü, Japon hücre biyoloğu Prof. Yoshinori Ohsumi'ye, "Otofaji (autophagy)" yani hücrelerin kendilerini arındırmaları ve yenilemeleri üzerine yaptığı araştırmalarına verildi. Devrim Gözüaçık, Nobel değerlendirmelerini NTV akşam haberlerine yaptı. 
Programı izlemek için lütfen tıklayınız
.
Our latest scientific discoveries:
– Check out our new technical article and its cool video: Erbil-Bilir S, Kocaturk NM, Yayli M, Gozuacik Dx. Study of Protein-protein Interactions in Autophagy Research. JoVE, 2017. Link
– An innovative biochip system to study single cell interactions: TGFbeta as a novel paracrine mediator of tumor-stroma interactions stimulating stromal autophagy activation:  
Karakas HE*, Kim JY*, Park  J, Oh JM, Choi Y, Gozuacik Dx, Cho YKx. A microfluidic chip for screening individual cancer cells via eavesdropping on autophagy inducing crosstalk in the stroma niche. Scientific Reports (Nature Publishers), 2017. Link
– Autophagy regulating microRNAs and their role in cancer:
Gozuacik Dx, Akkoc Y, Ozturk DG, Kocak M. Autophagy, MicroRNAs and Cancer. In the special issue: Self-eating on demand: Autophagy in Cancer and Cancer Therapy (Eds. Agostinis P and Lane J). Frontiers in Oncology, 2017. Link
– Discovery of a novel autophagy protein and pathway:
Erbil S, Oral O, Mitou G, Cenk Kig, Durmaz-Timucin E, Guven-Maiorov E, Gulacti F, Gokce G, Dengjel J, Sezerman OU, Gozuacik Dx. RACK1 is an Interaction Partner of ATG5 and a Novel Regulator of Autophagy. The Journal of Biological Chemistry, 2016. Link
– Discovery of the mechanism of a rare hereditary syndrome involving autophagy and treatment suggestions (Important implications for Parkinson's disease, ALS etc.):
Bayraktar O, Oral O*, Kocaturk NM*, Akkoc Y, Eberhart K, Kosar A, Gozuacik Dx. IBMPFD Disease-Causing Mutant VCP/p97 Proteins Are Targets of Autophagic-Lysosomal Degradation. PLOS ONE, 2016, 11(10): e0164864. Doi: 10.1371/journal.pone.0164864. Link
Keywords: What is autophagy? Otofaji nedir?