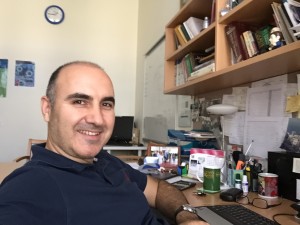 Devrim GOZUACIK, MD PhD
Associate Professor and Research Group Leader
SABANCI University
Faculty of Engineering and Natural Sciences
Molecular Biology Genetics and Bioengineering Program and 
Center of Excellence for Functional Surfaces and Interfaces for Nano Diagnostics (EFSUN).
Orhanli – Tuzla, 34956
Istanbul, TURKEY
Phone: +90 216 483 96 17
Fax: +90 216 483 95 50
e-mail: dgozuacik@sabanciuniv.edu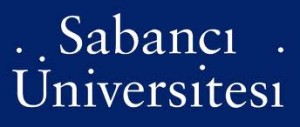 THE World university rankings 2016
THE 150 Universities under 50 years 2016
THE World's best small university rankings 2016
– Click here for Dr Gozuacik's full CV.
– Devrim Gözüaçık kimdir? Özgeçmişi için tıklayınız.
.
G LAB NEWS:
– Center of Excellence for Nano Diagnostics (EFSUN) is approved by the National Higher Education Council (YÖK). "From basic discoveries to novel and innovative diagnosis techniques for major health problems including cancer".
– Our SUTAB project was awarded the Elginkan Foundation Technology Price. Click here.
– Dr Gozuacik 's interview for the Workshop Magazine of the national drug industry. Click here.
– New autophagy guidelines published: Klionsky DJ et al. (International Autophagy Consortium including Gozuacik D). Guidelines for the Use and Interpretation of Assays for Monitoring Autophagy (3rd edition). Autophagy. 2016 Jan 2;12(1):1-222. http://www.tandfonline.com/…/…/10.1080/15548627.2015.1100356
.