My Profile
Dilek

Çetindamar

, Professor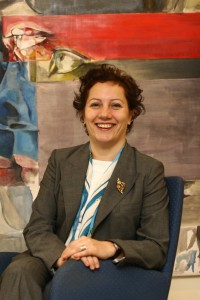 Qualifications
Academic Work Experience
Expertise
Technology Management and Entrepreneurship
Awards
2012 Best Book Award, IAMOT.
2007-8 Post-Graudate Scholarship Program /R2219 funding program, TÜBİTAK.
2003 TÜBA (Turkish Academy of Sciences) Encouragement Awards at Social Sciences.
2001 TÜGIAD (Turkish Young Industrialists Association)'s Best Paper Award (then published as a book).
Memberships
A member of the Schumpeterian Society, IEEE, INFORMS, American Economic Association, and International Association for Management of Technology, EITIM
Languages
Turkish (Native); English (Advanced); German (Advanced)
Address
School of Management, Sabanci University, Tuzla, 34956, Istanbul, Turkey
Email: dilek@sabanciuniv.edu
Last updated on January, 2017.