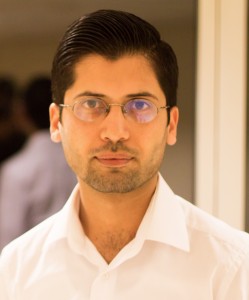 I recently graduated with a Masters degree in Electronics engineering. During my MS, I focused on signal processing, particularly audio signal processing. I have research interest in Machine Learning, Audio recognition, One-class classification, Speech enhancement, Pattern recognition and related areas.
MS Electronics Engineering
Sabanci University Istanbul, Turkey
Delft University of Technology, Netherlands (1 year Socrates Erasmus)
BS Telecom Engineering
National University of Computer and Emerging Sciences Pakistan "FAST NUCES"
(Cum laude/ Graduate with honor)
Member:
Computer Vision and Pattern Analysis Laboratory (VPA LAB).
Machine Intelligence for Speech Audio and Multimedia (MISAM) research group.
Pattern Recognition Laboratory (PR LAB) Delft University of technology.
CONTACT:
Email: fahadsohrab@sabanciuniv.edu
Linkedin: /in/fahadsohrab
Twitter: @fahadsohrab