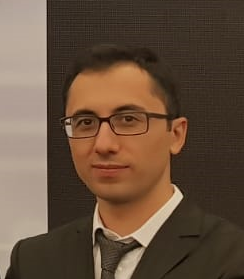 Mustafa Yalçın is a PhD candidate at Sabanci University, Istanbul, Turkey. Received B.S. and M.S. degrees in Mechatronics Engineering from Sabanci University.
His research areas including design and implementation of of rehabilitation robotics, assistive devices, wearable devices, physical human-robot interaction, series-elestic actuators and system design and control.
He is interested in CAD, kinematic and dynamic analysis and simulation of mechanical systems, control system design, real-time control, optimal control, model predictive, adaptive control and system identification.
Contact Details:
Faculty of Engineering and Natural Sciences
Sabanci University, Orhanlı, Tuzla
Istanbul, Turkey
e-mail: myalcin@sabanciuniv.edu
Last edited: December 2019