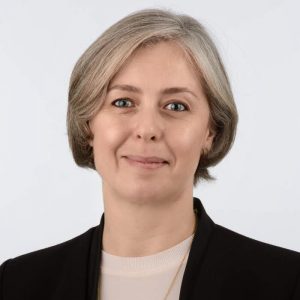 Dr.Selcen Öztürkcan (Trabzon, Turkey / 1977) continues her academic career as an Associate Professor of Business Administration specialized in marketing (since 08/2018) with a permanent position at the School of Business and Economics of Linnaeus University (Sweden), and as a Network Professor (since 03/2020) at the Sabancı Business School of Sabancı University (Turkey).
Before moving to Scandinavia, she served as a Professor of New Media(2017-2018) at the Faculty of Communication of Bahcesehir University (Turkey), Associate Professor of Marketing (2011-2016) and Assistant Professor of Marketing (2010-2011) at the Social Sciences Institute of Istanbul Bilgi University (Turkey). Also, she held a permanent position as an Assistant Professor of Business Administration (2017-2019) at the Jönköping International Business School of Jönköping University (Sweden).
She is a graduate of Tarsus American High School (1995) and holds a B.Sc. degree in Materials Science and Metallurgical Engineering from the Middle East Technical University with honors (1999) followed by an M.B.A. degree from the Bilkent University on merit-scholarship (2001). She pursued her Ph.D. studies, again on merit-scholarship, first at the College of Business Administration of the University of South Florida (2002-2003), then at the Faculty of Management of the Istanbul Technical University (2003-2007) where she received her Ph.D. in Management Engineering degree. Her Ph.D. Thesis received the Outstanding Ph.D. Award of the Turkish Educational Foundation (2007). Sabancı University (2006-2008) and Ozyegin University (2008-2010) hosted her Post-Doc Research activities. Subsequently, the Turkish InterUniversity Council reviewed her research and teaching accomplishments and awarded her with the Docent of Marketing (2011) title.
Dr.Öztürkcan has designed and taught over 40 different Ph.D., Graduate, and Undergraduate courses in 17 different universities in nine countries (Belgium, Finland, France, Germany, Portugal, Sweden, Turkey, UK, and the US). Her research, which appeared as journal articles, books, book chapters, and case studies, is accessible at http://www.selcenozturkcan.com