Posted on May 27th, 2012 by Adam
Having set up this website for myself, I decided to give a workshop to my colleagues in the School of Languages, explaining how to go about making such an online resume. For those who couldn't attend the workshop, I also prepared a video summary of the session.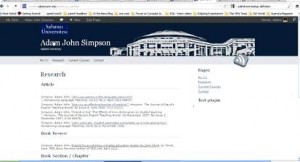 a
You can access this video by clicking here.