About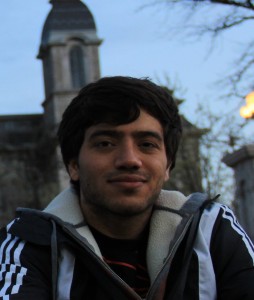 Fırat Yavuz
Mechatronics Engineering, M.Sc.
Apart from being an engineer, I am a cyclist, scuba diver, sculptor and soundtrack composer.
Current
Experience
Education
M.Sc., Mechatronics Engineering, Sabanci University, 2014 – 2016
B.Sc., Mechatronics Engineering,  Bahcesehir University, 2009-2014
Research Interest
My current research focuses on the powertrain systems, specifically highly innovative engine/ transmission controls and model-based software development. Previously,  during my master's study, I worked on the control system and sensor fusion algorithm design in the interdisciplinary field of autonomous mobile robotics.