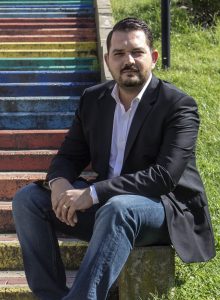 I am an Associate Professor of Political Science and International Relations at the Faculty of Arts and Social Sciences at Sabanci University, Istanbul.
I received my BA degree in International Relations from Galatasaray University, Istanbul, and studied political science at the Université Paris I Panthéon-Sorbonne as an exchange student. In 2012, I received my MA degree on International Political Economy from Koç University, Istanbul. I then received an M.A. in 2015 and my Ph.D. in Comparative and World Politics in 2017 from the State University of New York at Binghamton and moved back to Turkey to work at Sabanci University.
My research interests include voting and turnout behavior, representation, polarization, comparative and Turkish politics, and political and survey methodology. My research has been published in, among others, the American Journal of Political Science, Political Analysis, Political Behavior, Electoral Studies, Party Politics, and Political Research Quarterly. On this page, you can find my published research and related blog posts, media coverage, and replication materials.
In addition to some of my ongoing projects that you can find here, I am currently working on a larger project where I investigate whether the polarization of parties' and candidates' ideological and policy offerings and individuals' immediate environments affect the formation of their ideological, policy, and partisan attitudes, and relatedly their turnout and vote decisions. Along with cross-national and longitudinal analyses, I engage in a couple of in-depth studies and work on the designs of experiments to be conducted in Turkey and a few other European countries.
​At Sabancı and Binghamton, I have taught "Quantitative Research Methods," "Methods and Scope of Political Analysis," "Survey Methodology," and "Comparative Party Systems and Electoral Behavior" at the graduate, and in addition to the latter two, "American Polarization," "Models of Elections and Electoral Behavior," "Public Opinion and Elections," "Elite and Electoral Polarization," "Political Participation and Voting Behavior," "Political Parties and Party Systems in Europe," and "Understanding the European Union" at the undergraduate level. I have also supervised the MA theses and Ph.D. dissertations of my several colleagues-in-training, along with the syllabi of the above-mentioned courses, whose contact information can be found on this page.
Lastly, I am the recipient of the Sakip Sabanci International Research Award (2022), Outstanding Young Scientist Award of the Turkish Academy of Sciences (TÜBA-GEBİP, 2020), and Young Scientist Award of the Science Academy, Turkey (BAGEP, 2018), and co-principal or principal investigator of some survey studies including the Turkish Election Study (2018 and 2023) and Istanbul Mayoral Elections Study (2019). The survey questionnaires and reports, as well as my media appearances and invited talks and guest lectures are listed on this page.
For a recent version of my curriculum vitæ, please click here.