"Young People Speak Out: The Contribution of Oral History to Facing the Past, Reconciliation and Democratization in Turkey" Project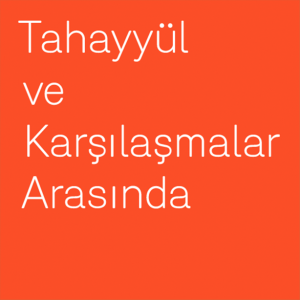 The goal of this project (2011-2013) was to contribute to the dearth of research on youth in Turkey, who make up most of the country's population. In addition, by using a variety of media, this project aimed to reach a wide, diverse audience. Using oral history methodology in a study of youth, the project had several objectives. One was to investigate the current "memory wars" in Turkey from the viewpoint of young people: how do young people define history? Through what sources do they learn about the past, and how do they narrate history? A second objective was to compare the ways Kurdish and Turkish youth relate to time and narrate their life stories, including their representations of and encounters with one another. We conducted several interviews each with 100 young people from diverse backgrounds between the ages 15-35 in Diyarbakır, Muğla and Berlin. Over 200 audio and video interviews made up a large oral history archive.The interdisciplinary project produced a website in Kurdish, English and Turkish, an exhibition and a book. The book, "Özgürüm Ama Mecburiyet Var": Diyarbakırlı ve Muğlalı Gençler Anlatıyor ("I am Free but I am Committed": Youth from Diyarbakır and Muğla Speak) was published by İletişim Press in April 2013.
https://www.iletisim.com.tr/kitap/ozgurum-ama-mecburiyet-var (in Turkish)
http://www.gencleranlatiyor.org
Türkiyeli Gençler Anlatıyor: Sözlü Tarihin Geçmişle Yüzleşme, Toplumsal Uzlaşma ve Demokratikleşmeye Katkısı? Projesi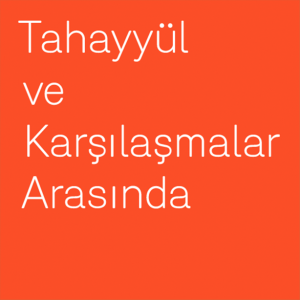 Bu projenin amacı (2011-2013) Türkiye'de nüfusun çoğunluğunu oluşturan gençlerle ilgili araştırmalara katkıda bulunmaktı. Aynı zamanda, farklı iletişim araçları kullanarak geniş ve çoğul bir kitleye de seslenmek istiyorduk. Gençlerle ilgili bir çalışmada sözlü tarih yöntemini kullanırken birkaç hedefimiz vardı. Birincisi, Türkiye?deki "bellek savaşlarını" gençlerin bakış açısından incelemek istiyorduk: gençler tarihi nasıl tanımlıyorlar? Geçmişi hangi kaynaklardan öğreniyor ve tarihi nasıl anlatıyorlar? Diğer hedefimiz Kürt ve Türk gençlerinin zamanla ilişkilerini ve yaşam öykülerini anlatma biçimlerini karşılaştırmaktı ki buna birbirlerine yönelik algıları ve birbirlerine dair tecrübeleri de dahil. Proje kapsamında Diyarbakır, Muğla ve Berlin?de farklı çevrelerden 15-35 yaşları arasında 100 gençle birden fazla görüşme yaptık. Ses ve videoya çekilen 200den fazla görüşme büyük bir sözlü tarih arşivi oluşturdu. Disiplinlerarası proje ekibi bir websitesi, sergi ve kitap hazırladı.?Özgürüm Ama Mecburiyet Var?: Diyarbakırlı ve Muğlalı Gençler Anlatıyor adlı kitap İletişim Yayınları tarafından Nisan 2013'te yayınlandı.
https://www.iletisim.com.tr/kitap/ozgurum-ama-mecburiyet-var
http://www.gencleranlatiyor.org
From the Exhibition/Sergiden fotoğraflar: