Research Topics
Development of Nanoparticles
Currently, our lab focuses on characterization of the biological effects of drug loaded nanoparticles in several cell lines. In one of our projects, we are trying to increase antioxidant defence capacity of cells by using nanosystem. For this purpose, a nanosystem has already been developed in 3T3 fibroblast cell line.
More recently, we are seeking to design and implement a nanoparticle-porphyrin based theranostic agent to be used in targeted photodynamic therapy.
Our specific aims regarding theranostics are;
To develop new tools for one step imaging and therapy for cancer
To understand the role of antioxidant response in nanosystem based photodynamic therapy
To develop and understand the mechanisms of novel theranostic tools for anti-cancer treatment
---
SIGNAL TRANSDUCTION AND GENE EXPRESSION: FROM MEMBRANE TO NUCLEUS
Functioning and regulation of gene expression is a fundamental question in current thinking in biology simply because such mechanisms can offer answers to cellular differentiation in molecular terms. A balance between signals that regulate cell proliferation, differentiation and programmed cell death controls normal development of multicellular organisms.
Dysregulation of any of these cellular processes can lead to a variety of human diseases, including cancer and atherosclerosis. Therefore signal transduction pathways from membrane to nucleus regulate gene expression patterns those determine the fate of a cell. Modulation of signal transduction involves changes at transcriptional, mRNA stability and post-translational levels.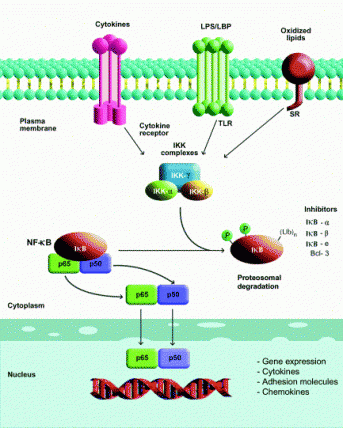 ---
APOPTOSIS REGULATION: LIVE OR LET DIE
Basaga's Lab focuses on signal transduction pathways regulating apoptosis at molecular and cellular level.