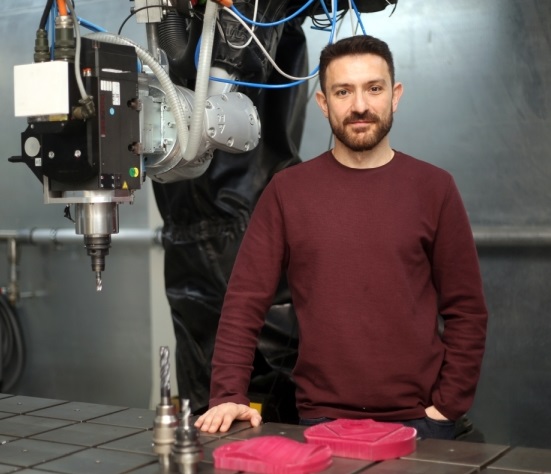 Taner Tunc is a Faculty member at the Faculty of Engineering and Natural Sciences at Sabanci University, affiliated with Manufacturing Engineering Program and the Composite Technologies Centre of Excellence (SU-CTCE). He got his BSc in Mechanical Engineering in 2004 from Middle East Technical University in Ankara, Turkey. Then, continued his studies on modelling of machining operations, specifically in the 5-axis milling technology area. He obtained his MSc (2006) and PhD (2010) diplomas in Sabanci University.
From 2011 to 2014, he worked for MAXIMA Manufacturing R&D Co. as a research team leader in development of machining processes for high value added industries in Turkey, such as Aerospace and Automotive. In the meanwhile, he offered courses as part time instructor. Then, he moved to Nuclear AMRC (The University of Sheffield) in 2014, where he started to work in robotic machining of nuclear grade stainless steels as part of the NNUMAN programme. He left Nuclear AMRC in 2017 to join Sabanci University as faculty member.
His research interests include modelling of machining operations together with machine tool dynamics for 5-axis machining. He is focusing on robotic manufacturing technologies such as machining and automated fibre lay up with application to metal and composite structures.
Taner Tunc is currently research affiliate of the renowned International Academy for Production Engineering (CIRP).